Welcome
Welcome to the program! Here is everything you need to know to have a successful, profitable vacation rental. I've recently added a new section, Advanced Techniques, and will add to it. Feel free to ignore that while you're in the initial stages, but for those who want to increase bookings, check here for ideas.
Vacation Rentals are the fusion of the best that travel and real estate have to offer. When you rent your second (or third or fourth) home out to travelers, you create an income stream that can pay your mortgage, utilities, advertising, and even provide a lucrative second income. You'll meet people from all over the world, either in person, or by e-mail or phone, and provide for an ever growing niche of travelers who desire more space and a better value than hotels offer.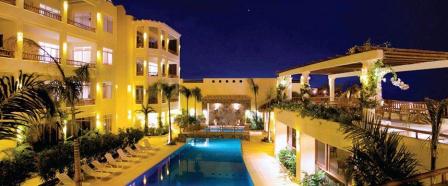 Vacation Rental is an American term—you may know them as Holiday Lets, Holiday Homes, or if you're from New Zealand, a basic home by the beach is called a Bach. Wherever you're from, I'm so glad you're here and considering the potential of owning and renting out a second home. A recent PhoCusWright study has estimated the VR industry to be a $24.3 billion market and growing. By renting your vacation home out to travelers, using the power of the Internet, you'll have low advertising costs with the potential for a high Return on Investment, or ROI. Here's an infographic from HomeAway 

Travel Ideas infographic from HomeAway  Vacation rentals seem like a dream business. Who wouldn't want to own a piece of the most sought after travel destinations in the world and call it home for part of the year? Most of the time, it's a great business, but occasionally you'll have a difficult guest or crazy issue, like a flying squirrel landing on a guest while they are sleeping. (It happened to one VR owner!) Fortunately, these problems, flying squirrels and all, are rare, and it's a business that on most days brings joy to both owners and guests. All businesses have difficult areas, the challenge is making sure the business is a good fit for you. This is my passion and I'm thrilled to have discovered the freedom, both financial and lifestyle, that this business affords. I'm happy to share my success with you. This program has three parts-
Section Videos
Written Program
Workbook
Most sections have a video. This is a chance for you to relax and sit back and hear from me (or a guest) while you get a bit more depth about a certain topic. The written program is broken into 8 sections. As your mouse hovers over each section, a drop-down menu will appear and you'll see the other topics in that section. For true engagement with the material, I've also created a Workbook to go along with this program. Each section of this website has a corresponding Workbook section which will help you to organize your thoughts and create a plan for setting up your own vacation rental as you work your way through the website. You'll find the PDF Workbook sections in Appendix B and on the last page of each section. I hope you find this information useful and actionable. This is a living program, and I will be updating it as new information comes in. Please email me with any questions you have- [email protected] I can't wait to hear your questions and success stories! I may even feature them here. Now, let's look at some of the Benefits of Vacation Rentals. 
Bonus #1 Free Report- Making Sense of the Online Marketplace (See attached pdf)
Bonus #2 Free Vacation Rental Travels Magazine Subscription- Be Inspired by What Other Owners are Doing Right
Bonus #3 Starfish Blue Welcome Packet StarfishBlueWelcome
Bonus #4 3 Issues of Free Advertising in the Vacation Rental Travels Market Place- a $300 value
Free Report 2018- Making Sense of the Online Marketplace
Free-Report-2018-Making-Sense-of-the-Online-Marketplace.pdf
Complete and Continue